CEO'S MESSAGE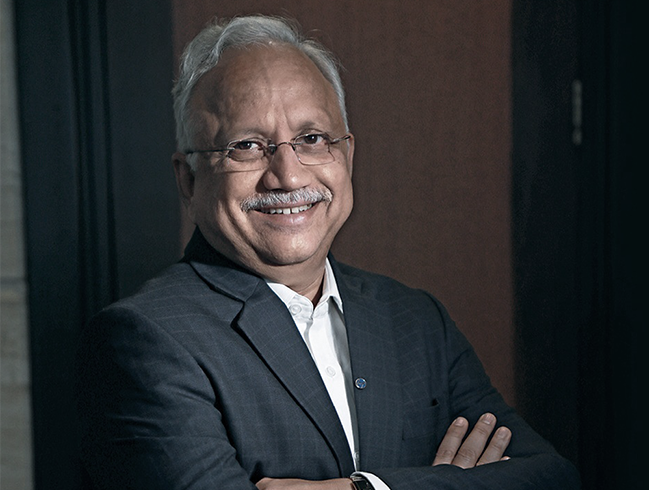 Shrikant Joshi, CEO & MD
Robust systems, on-time delivery, quality and transparency are the hallmarks of the "L&T Way" and one will experience these values at L&T Realty as well. Built on a lineage of performance and trust, our company is known for keeping its commitments to partners, stakeholders and customers without exception.
Today, L&T Realty has carved out a leadership position in the industry, specialising in the execution of large residential, commercial and retail projects including mixed-use & transit-oriented developments. We anchor our strengths on consumer insight-driven master planning and product development, delivering the desired blend of pricing and quality to our customers.
Committed to a customer first approach, our company has built a reputation for delivering on its promises, while embracing the power of digitalisation and new technologies into our core strategy for growth. This track record of delivering high-quality services and products is what puts us ahead of our competitors.
To be future ready, transforming itself from within is imperative. LTR Recast, a critical transformational initiative launched by L&T Realty acknowledges the changing industry landscape. Consistently delivering customer delight by deploying operational excellence, design innovation, digitization and group synergy is central to this initiative
An emerging nimble footed organization heavily invested in creating future business leaders responsive to industry developments is expected to cater to the ambitious growth projected for the years ahead. We make every effort to generate a never-ending desire to collaborate, learn and build a talent pool in order to stay relevant to customers' needs.
With the changing business scenario, the industry is undergoing large-scale consolidation. L&T Realty is the developer of choice for the discerning urban real estate buyer and a marquee partner for other developers. Living the L&T Way and given our strong business framework; we are confident of continued growth and expansion.
Highlights of Business Events